Mou-te now more intuitive, geographic, personal and designed for social networks
Image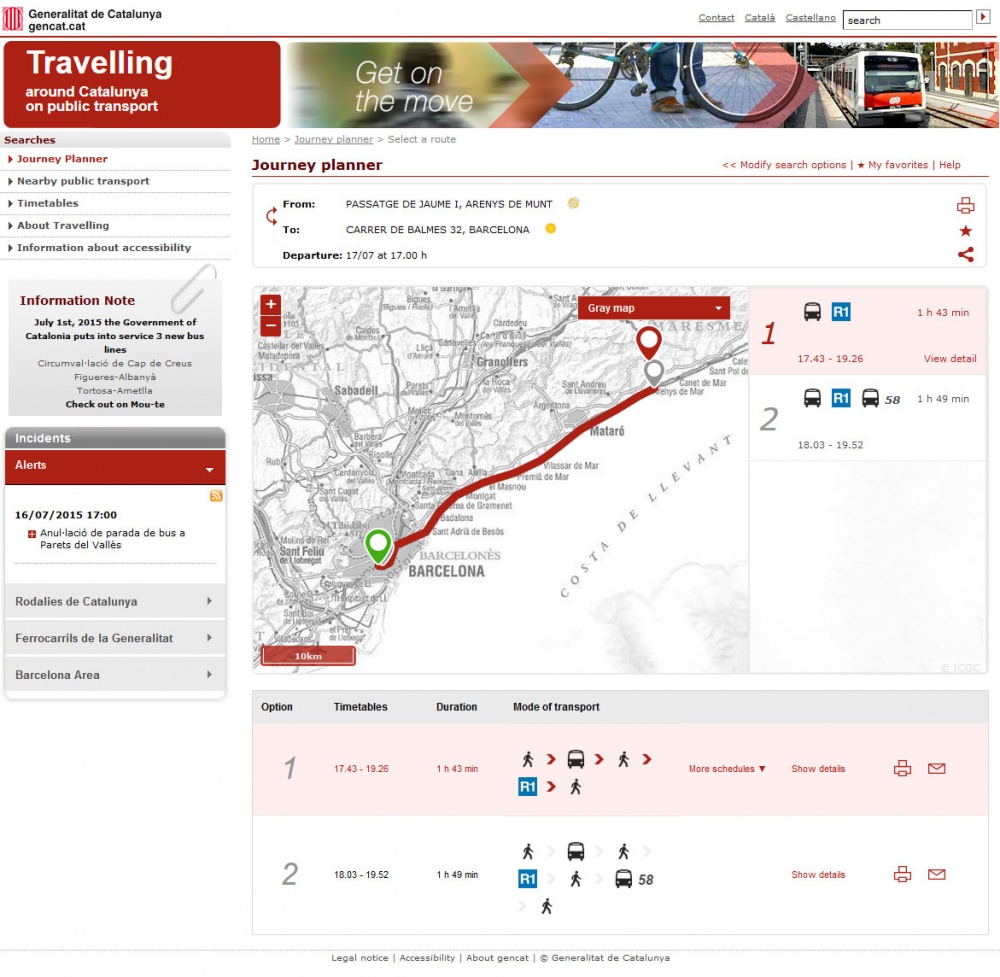 The route planner Mou-te around Catalonia in public transport has developed a new, improved versión for web and Smartphone to become more intuitive, geographic and personal. One of the main novelties is the visual presentation of results, the way the traveler can quickly compare alternative routes and choose the one that interests him the most.
The results will now be visualized in a more simple way. First, a map will appear in which different transport possibilities will be shown with a graph, in order of arrival times. Every transport option will show a detailed description of the route, the timetables, travel duration and the associated environmental savings. Also, when a bus is demanded, a symbol with an exclamation mark will indicate that it is necessary to specify information in advance and shows details.
Other important improvements are the possibility for the user to save frequent used routes with the option "save to favorites", share them in social networks (Facebook, Twitter and Google+) and the search autocomplete service.
Mou-te is a route planner for public transport around Catalonia, with 100% regional information: 1.229 lines, 15.000 stops and 179 operators. Nexus Geographics collaborated in the development and management for the Territorial Council, of the Government of Catalonia.