Touch maps in the new website of Barcelona to project city brand internationally
Image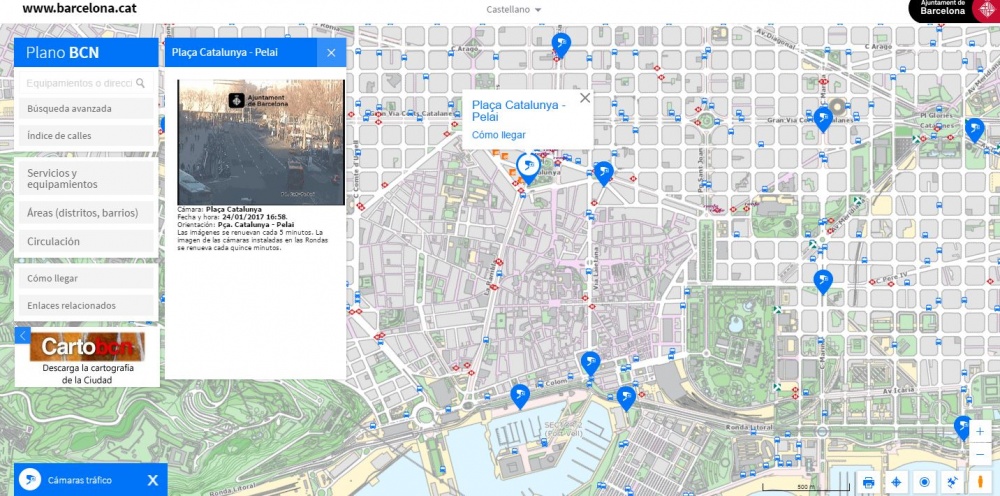 The 30 million annual visitors to the web of Barcelona now have touch maps in the new website of the city hall, thanks to the app CITY MAP for PC, tablets and smartphones. The city hall website, which was launched 20 years ago, has been renovated from the ground up moving from bcn.cat to barcelona.cat to strengthen the "Barcelona brand". On January 26th the first deputy mayor, Joaquim Forn, presented the new website and noted that it is not only a change in design, but also a change in model, which makes the site a "portal of portals".
In the contents block aimed at the locals, called lameva.barcelona.cat, there's plenty of information of interest to the citizens. Nexus Geografics has collaborated in the development of the CITY MAP application, one of the most visited, main address look-up and query point for the more than 22.000 facilities in the city. The application is a top level technological renovation and has been developed with the new access needs through smartphones or tablets in mind, which already count for a third of all accesses to the web.
The website of the city hall is the main channel of city info, receives over 30 million visits a year, with over 108 million page views and a daily average of 91,000 visits.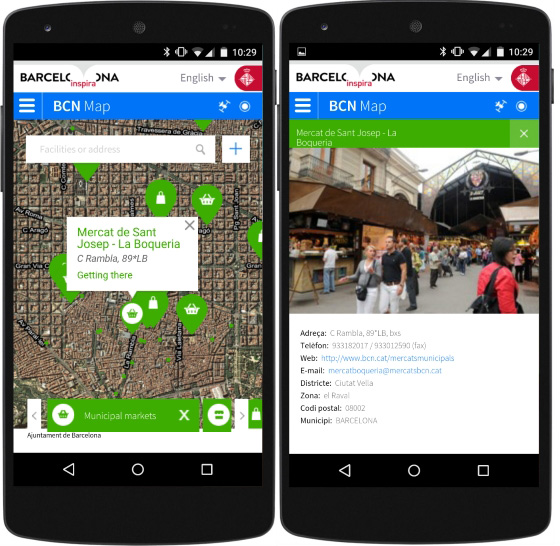 (Haz clic en la imagen para acceder al plano BCN)