Andorra's government launched an innovative mapping website
Image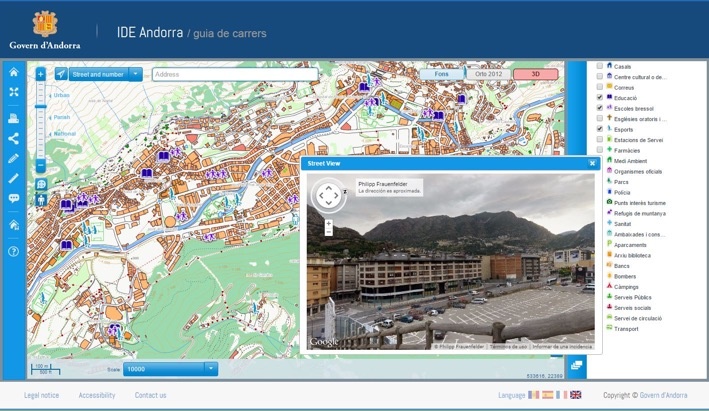 Nexus Geografics has been commissioned to update and improve the geoportal of Spatial Data Infrastructure (SDI) of Andorra, creating a bespoke service to meet the needs of Government and citizens.
Among other features, the current SDI stands for aesthetic and performance improvements as well as it implemented the navigation map viewer; besides, a significant improvement in the approach of geographic data to inexperienced users has been developed so the user has a specific, accessible and useful viewer: the city guide. Finally, users also have a new, aesthetic and functional metadata catalog and a nomenclature system.
Thus, the Andorran Government offers a useful, practical and innovative service that will allow anyone to find accurate geographic data for Andorra, from anywhere and at anytime. The website, which is already available, is the following: http://www.cartografia.ad/geoportal-cas (Spanish website).
With a population of 84,000 and an area of 468 km2, Andorra is a state located in the Pyrenees between Catalonia (Spain) and France, that offers a good quality of life for its citizens.