MYWAY: integrated platform of public and private transport routes, an EU R&D project to be implemented in Catalonia.
Image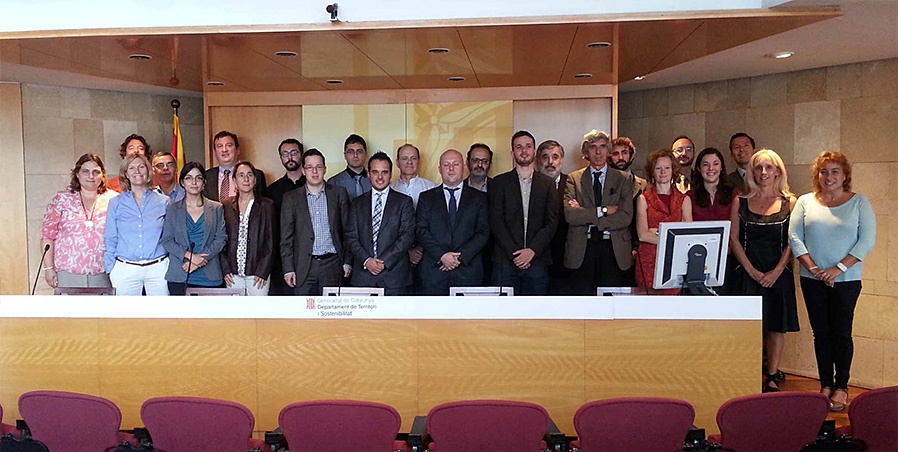 MYWAY is an R&D project to develop and implement an integrated platform that finds the solution most suited to the mobility needs of travelers. That is to say, that allows to combine different means of transport independently which are public or private, and include other complementary and sustainable systems like shared vehicle, transport on demand or electric motorcycle. The technology resulting from the project will be mainly applied in Catalonia, Berlin and Trikala (Greece).
MYWAY is a project that will last 30 months, starting from September 2013 and in 7 countries (Germany, Italy, Czech Republic, Greece, France, Spain and the United Kingdom), with a budget of 4,9 Million euros in a consortium of 14 private companies and public administrations. The General Directorate of Transport and Mobility of the Government of Catalonia, sr. Pere Padrosa, inaugurated the work session of the consortium in Barcelona, ​​on 27 and 28 September.
Nexus Geographics is one of the companies that lead the development of this platform, which will apply and leverage its specialized knowledge in public transport, traffic and mobility.