The Granollers conurbation has an app with all the information of its bus services
Image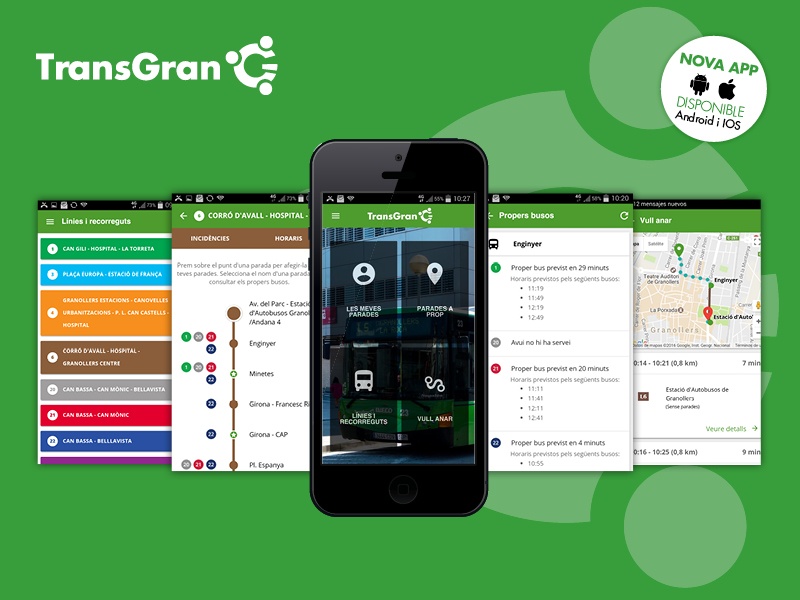 This week, the bus service of the Granollers conurbation, TransGran, has made an app for smartphones and tablets available for its users, with all the relevant information of its service.
With the app, users can check the actual passage time of the buses and view schedules of each stop. Furthermore, it allows to plan routes, set preferred bus stops and find out about current transport tickets and their characteristics. The application also shows the stops closest to the user on the map, and has a route planner that indicates the best bus route between two points in Granollers.
The new application of TransGran is a new way of communicating and informing about the bus service in the conurbation of Granollers. It's available for download on Google Play and App Store.
TransGran is the urban transport service of the municipalities of the conurbation of Granollers; La Roca del Vallès, Les Franqueses del Vallès, Canovelles and Granollers. It is operated by Sagalés, and has 8 urban transport lines serving a population of more than 105.000 inhabitants.