Image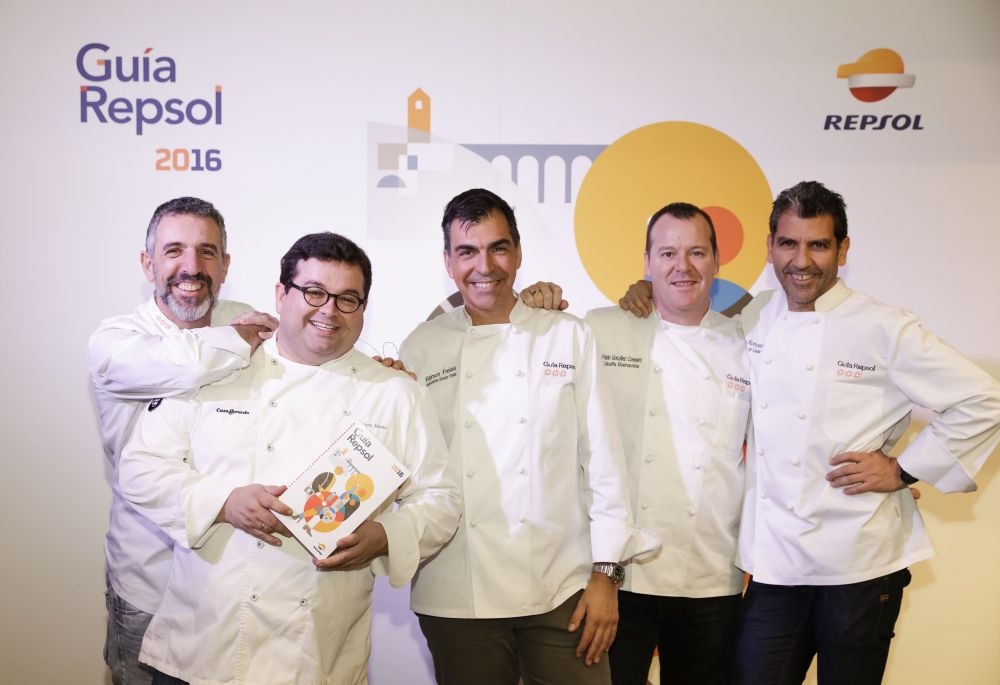 On December 2,  the new edition of the Guía Repsol 2016 has been launched. The guide consolidates itself as the reference model in the field of tourist and gastronomic guides in Spain.
Available in digital format, printed and adapted for mobiles and tablets, the 2016 edition includes all the information updated both in the gastronomic as in the cartographic level: the guide map, as in the previous years, have been developed and updated by Nexus Geographics while the gastronomic information has been updated and supplemented with two gastronomic itineraries trough Castilla and León.
This year, as well, the guide has been divided into three volumes: the Roads Map Guide of Spain and Portugal, the Tourism Guide with the best restaurants and the Route Guidance. Guía Repsol is a guide created in 1979 that provides routes by car and tourist information of the different localities y points of interest.
Repsol is a Spanish multinational energy and petrochemical based in Madrid, it operates in more than 40 countries , is listed on stock exchanges in Spain , Argentina and the United States , with revenues of 60,000 million euros and a workforce of 27,000 people.