GIS cloud of the Cabildo de Lanzarote
Image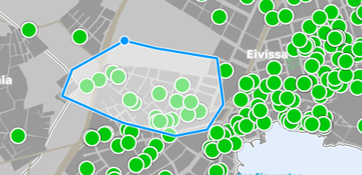 The GIS of the Cabildo consists of a platform with street mapping, satellite and cadastre, integrated directly with the files of the platform of electronic administration GESTIONA. Allows viewing the files from the map by clicking on a plot and doing geographic searches by cadastral reference and postal address.
It has advanced search functionalities by type of file and combining different fields such as ID, name of applicant, location ... The candidates of the search are shown on the map and can also be saved as an Excel list.
Allows selecting files from the map, drawing a polygon with the area of interest. The application highlights the selected files on the map, offers a list that can be saved in an Excel file and allows it to be filled in with alphanumeric filters.
The Cabildo de Lanzarote is the governing body of the island of Lanzarote (Canary Islands, Spain), serves 7 municipalities and a population of 150,000 inhabitants.