APROP the application that helps you in your Christmas shopping.
Image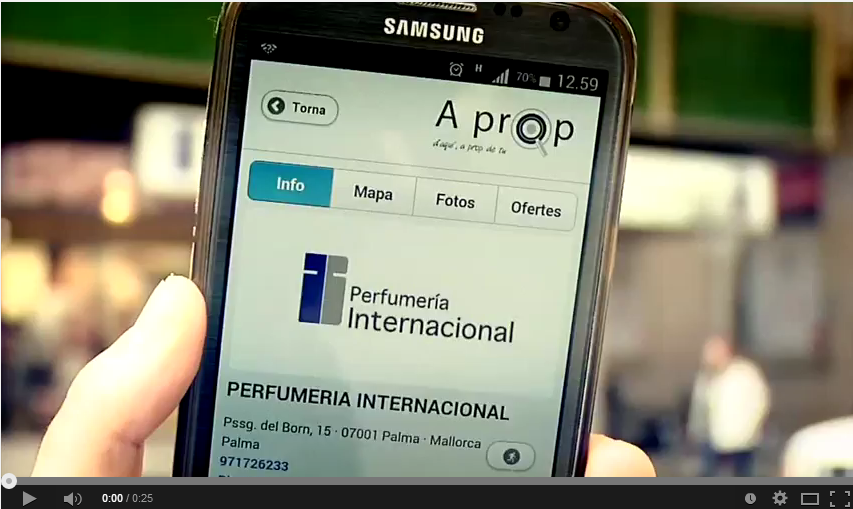 This Christmas the App APROP is operative at its best in the city of Sant Joan Despí and at the island of Mallorca, as a tool of integration of local commerce in the campaign of Christmas purchases.
At Sant Joan Despí, the City Council has named the Christmas campaign "Local trade, the best gift" and has launched the APP APROP Sant Joan Despí.
On the other hand, the patron PIMEM promotes the campaign "This Christmas, with pleasure" throughout the island, with television spots, a tourism lottery and APP APROP Mallorca as a Marketplace tool.
The APPs are available on Google Play and the App Store.